23rd Oct – Holiday Schedule
23/10 original class schedule will be replaced by a special class schedule, you can book classes via FB, IG message, or WhatsApp 93665897 now.
Central
11:00-12:30 Inter 1 Miss Yuki Ogasawara *
12:30-13:45 Beg 2 Miss Yuki Ogasawara *
14:00-15:00 Beg 1 Miss Eve
15:00-16:15 Pre-inter Miss Eve
TST
11:00-12:15 Pre-inter Miss Carmen
13:00-14:00 Beg 2 Miss Koie
14:00-15:00 Beg 1 Miss Koie
Yuki Ogasawara
Yuki Ogasawara started ballet at the age of 8 at the Tokyo Ballet School. Following that she attended Kirov Academy of Ballet and the Ellison Ballet School. She received silver medals in Youth America Grand Prix and World Ballet Competition Orlando in 2007 and in 2008, she won gold at the Youth America Grand Prix Japan. Promoted to coryphée in 2015, she joined Théâtre du Capitole de Toulouse in France in 2017 under the direction of former principal dancer of Paris Opera, Kader Belarbi.
In 2020, Yuki Ogasawara achieved a diploma of classical ballet teacher in Paris, and currently freelances as guest teacher around Tokyo at such places as Architanz.
Yuki Ogasawara was appointed as a director of UNITED DANCE JAPAN association in 2023 and is also a judge of the FLAP BALLET COMPETITION.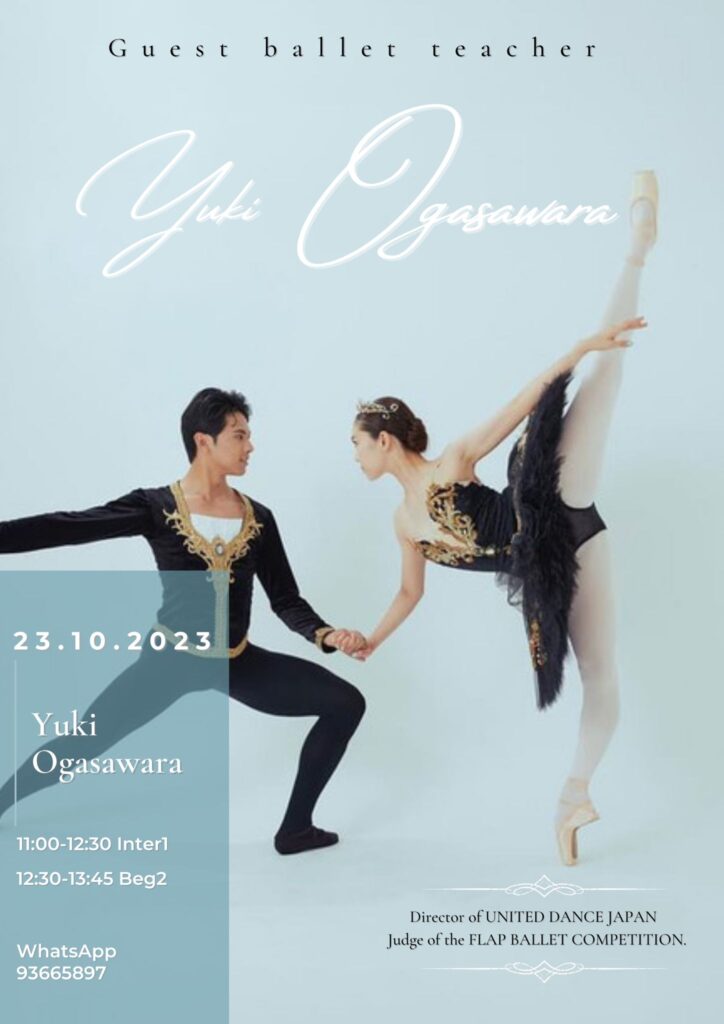 * Special workshop, not included in normal class package cards.